Maritime Security
Security Training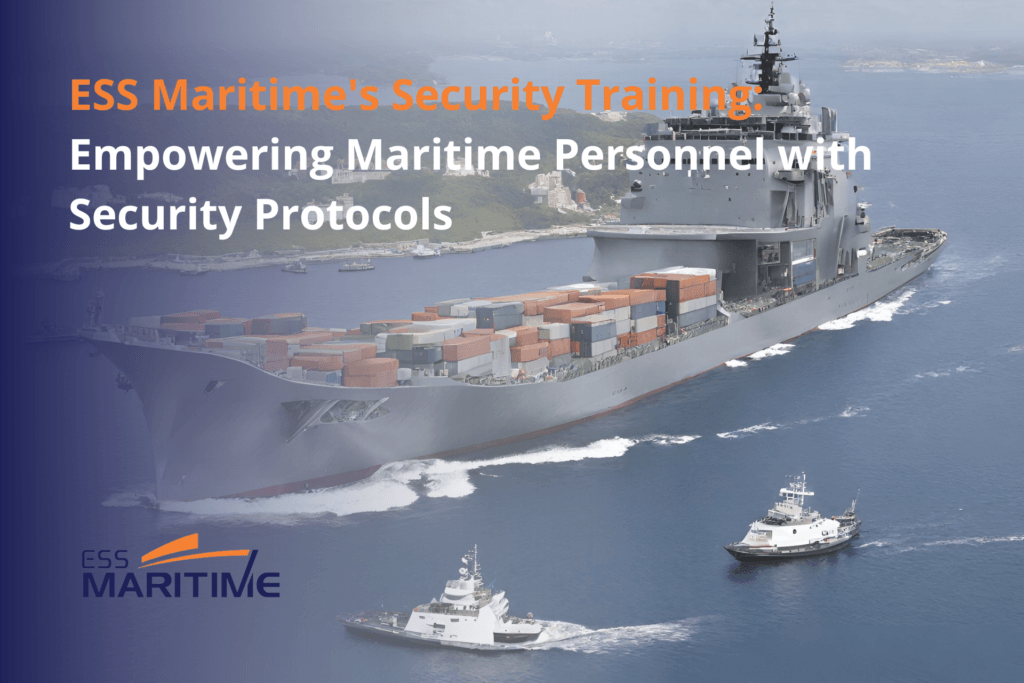 In the ever-evolving world of maritime security and working in high risk areas, staying ahead of potential threats is paramount. At ESS Maritime, we understand the significance of safeguarding our seas and knowing how to work securely in high risk locations, we're committed to empowering personnel with cutting-edge security protocols. In this article, we'll delve into our security training and how it equips individuals and teams to fully understand the challenges of maritime security effectively.
The Essence of Maritime Security Training
Being Safe on the High Seas
Maritime security training is the cornerstone of ESS Maritime's commitment to ensuring safe and secure waters for all. Whether you're a seasoned seafarer or new to the industry, our training programmes are designed to provide you with the knowledge and skills needed to address security challenges head-on.
Tailored Courses for Diverse Needs
Our training portfolio encompasses a range of courses, each tailored to meet specific security needs within the sector. From Security Awareness training, to HEAT, to TCCC and Personal Survival Techniques our courses cover a wide spectrum of security concerns.
How ESS Maritime Empowers You
Real-World Scenarios
Our training goes beyond theory, immersing participants in realistic scenarios. This hands-on approach ensures that you're well-prepared to handle security threats effectively.
Cutting-Edge Technology
We embrace the latest technology and strategies to keep you up-to-date with the ever-changing security landscape. Our training modules incorporate state-of-the-art tools and techniques.
Collaboration is Key
At ESS Maritime, we believe that maritime security is a collective effort. We work closely with our clients and partners to tailor training solutions that meet their unique requirements. Together, we are stronger in safeguarding our seas.
Frequently Asked Questions
What is the primary objective of maritime security training?
Maritime security training aims to equip individuals and teams with the knowledge and skills needed to protect vessels, crews, and cargo from security threats, including piracy, and terrorism.
Can you provide an example of how ESS Maritime's training has made a difference?
Certainly! One of our clients, a shipping company that had previously encountered security incidents in piracy-prone waters, witnessed a remarkable transformation in their crew's response after enrolling them in our piracy prevention training. This tangible result underscores the effectiveness of our programs in real-world situations.
ESS Maritime's Path to Safety
When you choose ESS Maritime for your security training needs, you're not just investing in a service; you're joining a community dedicated to safeguarding our oceans. Together, we're making maritime security a top priority, and together, we're stronger.
Empower Your Team with ESS Maritime's Security Training
Ready to take the first step towards elevated maritime security? Explore our diverse training courses and collaborate with us to tailor a solution that fits your unique needs. Together, we can make our seas and high risk areas safer for all.