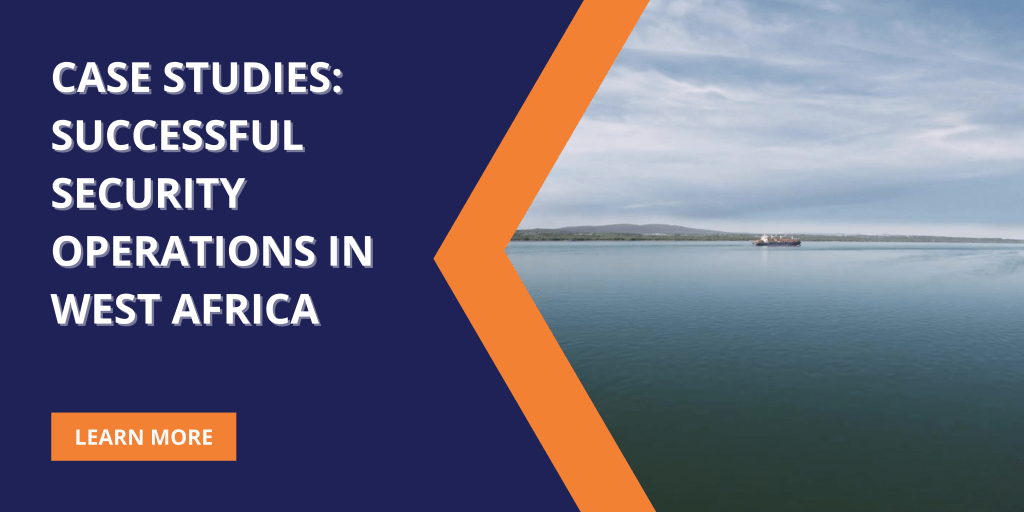 With ESS Maritime's comprehensive security solutions for West Africa, we would like to share some real-life case studies that demonstrate our success in protecting vessels, crews, and assets in the region.
These stories showcase our expertise, professionalism, and dedication to providing top-notch security solutions tailored to the specific needs of our clients. We believe that by highlighting these successes, you can gain a deeper understanding of the impact our services can have on your own operations.
Case Study 1: Foiling a Pirate Attack
In the waters of West Africa, one of our clients, a shipping company, encountered a distressing situation when their vessel came under attack by armed pirates. The crew immediately activated our onboard security team, trained in anti-piracy tactics and crisis management. Our team swiftly responded, neutralizing the threat and ensuring the safety of the crew and the vessel. Through our prompt and coordinated actions, the client's vessel was safeguarded, and the crew members were unharmed.
Case Study 2: Efficient Risk Assessment and Planning
A multinational corporation approached us to conduct a thorough risk assessment of their supply chain operations in West Africa. Our experienced team meticulously analyzed potential vulnerabilities and devised a comprehensive security plan. By implementing our recommended measures, such as enhanced onboard security, route planning, and communication protocols, the client experienced a significant reduction in security incidents and disruptions. This success not only protected their assets but also ensured the uninterrupted flow of their operations.
Case Study 3: Crisis Management and Support
During a regional crisis involving political unrest and heightened security threats, a logistics company enlisted our assistance to navigate the challenging situation. Our crisis management team provided immediate support, ensuring the safe passage of their vessels and minimizing disruptions. Through proactive monitoring, dynamic risk assessments, and effective coordination with local authorities, we successfully guided the client through the crisis, ensuring the security of their assets and personnel.
These case studies exemplify the range of challenges we have successfully addressed in West African waters. Our commitment to delivering tailored security solutions, combined with our expertise and swift response, enables us to protect our clients' interests even in the most demanding situations.
Are these scenarios familiar to you, and would you like to learn more about where and how we can assist you? Please do not hesitate to get in touch with us. We are more than happy to collaborate and will always be able to devise a suitable plan.