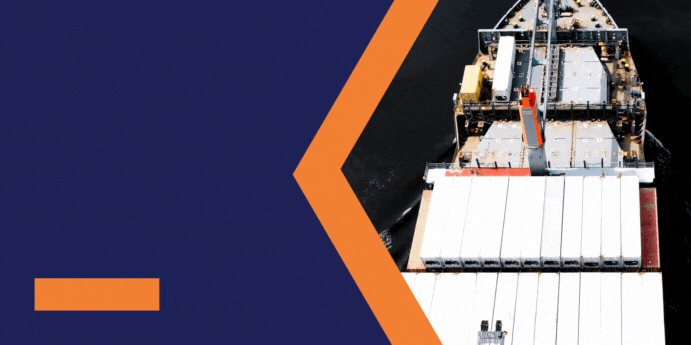 At ESS Maritime, your safety is our top priority. We understand that trading in the Black Sea comes with its unique challenges and risks. We're committed to keeping you informed and prepared for safe trading practices in this dynamic region. In this newsletter, we'll provide you with valuable insights and recommendations on how to navigate the current situation in the Black Sea.
Understanding the Landscape: Recent Developments
Recent incidents, such as the firing of warning shots and boarding of a cargo ship in the Black Sea, have highlighted the need for vigilance and strategic planning. Russia's withdrawal from certain agreements has introduced uncertainties in the region's trading routes.
Our Solutions for Enhanced Security
ESS Maritime offers a range of unarmed security measures to support your safe trading endeavors. Our expert risk intelligence reports and advisory services are designed to provide you with up-to-date information on potential risks and recommended actions. With our assistance, you can make informed decisions that prioritize the safety of your crew, cargo, and vessels.
Strategic Sailing Recommendations
To mitigate risks, we recommend considering routes that maximize safety. Sailing from and to Ukrainian seaports while keeping close to the coast of the Northwestern part of the Black Sea through the territorial waters of Turkey, Romania, and Bulgaria can offer increased security during your journey.
Navigating Uncharted Waters Together
The evolving situation in the Black Sea requires us to adapt and stay vigilant. As Ukraine opens temporary humanitarian corridors for merchant vessels, we stand ready to assist you in planning your routes and ensuring the security of your voyages. We understand the importance of stable trade relationships and are committed to helping you overcome challenges.
Partnering for Safe Trade
At ESS Maritime, we believe that collaboration is key to overcoming challenges in the maritime industry. Our dedicated team is here to support you every step of the way, providing you with the insights, advice, and solutions you need to navigate the Black Sea with confidence.
Please don't hesitate to reach out to us for any inquiries or assistance. Together, we can ensure the safety of your trading endeavors in the Black Sea.
[Disclaimer: This newsletter is for informational purposes only and does not constitute legal or professional advice.]