Maritime Security
Security Alert
West Africa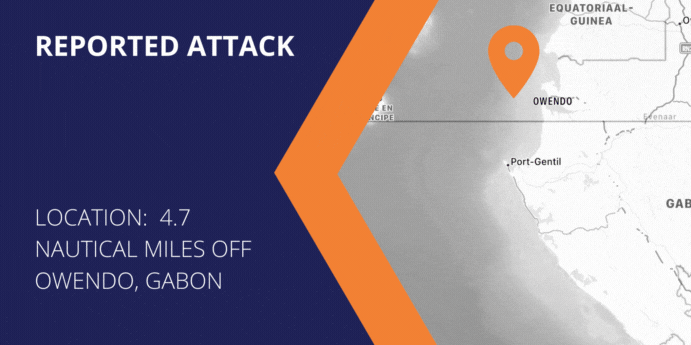 Pirate Activity Increases in the Gulf of Guinea
In another attack by pirates off the West African coast, three seafarers have been abducted from an Eagle Bulk Shipping bulker anchored off the coast of Gabon. The attack on the 58,000-dwt Glebe Bulker (built in 2010) took place 4.7 nautical miles off the Owendo anchorage. The captain, second mate, and third mate were kidnapped, while the remaining crew members were reported safe and uninjured.
The company reporting the incident, highlighted that there were no security personnel on the bulker, and the US owner's Eagle Bulk Ship Management in Singapore confirmed the kidnappings. The ship had arrived from Nigeria and was awaiting loading instructions when the incident occurred.
Importance of Protecting Seafarers in High-Risk Areas
As soon as the crew members were discovered missing, the vessel was searched, and local port authorities were informed. This incident marks another grim reminder of the growing threat of piracy off the West African coast.
Recently, two tankers were hijacked in the same region, indicating an increase in pirate activity. As such, also ESS Maritime has been warning of a potential uptick in pirate activity in the area. The company has been encouraging vessel owners and managers to take necessary precautions to ensure the safety and security of their crew members.
The Gulf of Guinea has long been considered a high-risk area for piracy and maritime crime. According to the International Maritime Bureau (IMB), the region accounted for 95% of global maritime kidnappings in 2020. The incidents range from armed robbery to hijackings, and it is essential that vessel owners and operators remain vigilant while transiting through the area.
The safety and wellbeing of seafarers must remain a top priority for the maritime industry, and measures must be put in place to protect them from such attacks. The incident involving the Eagle Bulk Shipping bulker is a stark reminder of the risks faced by seafarers.