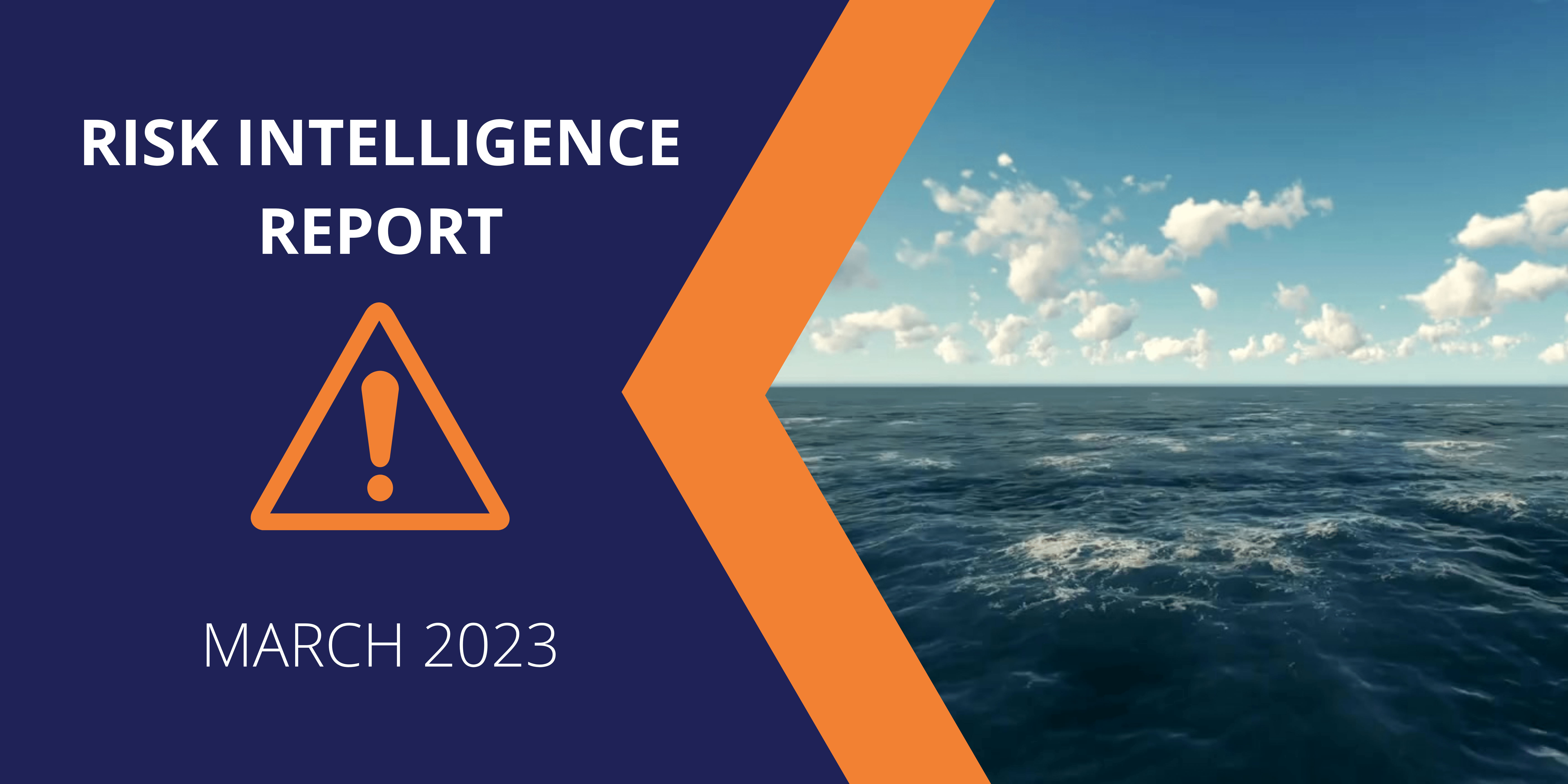 Stay aware of potential threats and attacks in high-risk areas with ESS Maritime's monthly Risk Intelligence Report.
High-Risk Areas and Recent Incidents
Even though the Indian Ocean is no longer considered a high-risk area, recent incidents suggest that piracy attacks may be on the rise. Pirates are testing the security measures on passing vessels, making it more important than ever to remain vigilant and take extra precautions.
Unfortunately, a hijacking also occurred in West Africa last month, which fortunately ended well. Navigating through these regions requires the necessary security measures, precisely because they can be harrowing experiences for the crew.
March 2023 Incidents
Here are some of the officially reported incidents that occurred in March 2023:
1st March 2023: An unmanned aerial vehicle approached a vessel within 10 meters of the coast of Oman.
2nd March 2023: A vessel was approached within 1NM in location 121224N, 0601946E.
2nd March 2023: Eight speedboats were seen maneuvering in the vicinity of IRTC Point B course SSE at 10Knts, but the vessel and crew remained safe.
17th March 2023: A merchant vessel was fired upon by one craft 30NM from port Hodeida. The vessel reported 4 to 5 bursts of automatic fire, but the AST returned fire, and the vessel and crew remained safe.
18th March 2023: A vessel in the Gulf of Aden was approached by a craft with five people on board. The experienced AST on board fired warning shots in the water, causing the craft to leave, and the vessel and crew remained safe.
25th March 2023:

 

The vessel MT Monjasa Reformer was boarded by 5 armed persons who approached the vessel with one (1) skiff at approx. 140NM West of Point Noire. The vessel was missing for 5 days. The incident is complet and the vessel is reported safe. However, at least three (3) crew members are abducted.
Stay informed and protected by reading ESS Maritime's monthly Risk Intelligence Report. Be aware about potential threats and attacks, and take the necessary steps to safeguard your vessel and crew.
Please contact us so that we can provide you with a suitable and tailor-made security proposal.
Together, we will ensure safety at sea!