East Africa
Maritime Security
Risk Intelligence
Security Alert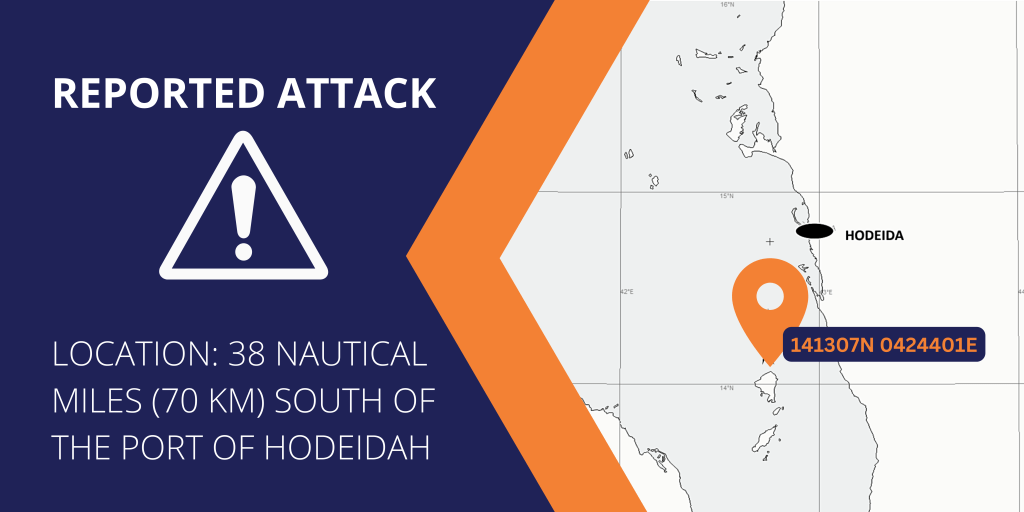 On Friday March 17th 2023, a merchant ship came under attack off the coast of Yemen. The United Kingdom Maritime Trade Operations (UKMTO) reported that the cargo ship was approximately 38 nautical miles (70 km) south of the port of Hodeidah when the incident occurred.
Armed Guards Successfully Repel Attack
According to reports, a craft approached the vessel in the dark and fired four to five bursts of automatic gunfire from within a nautical mile of the starboard side. Fortunately, an armed security team on board the vessel was able to successfully return fire, causing the attackers to retreat.
Crew and Vessel Safe After Incident in Red Sea
We are pleased to confirm that the vessel and crew have been reported safe following the incident. However, this attack serves as a stark reminder of the importance of remaining vigilant and taking all necessary precautions when operating in high-risk areas.
Vessels Advised to Be on High Alert When Plying Red Sea Route
Vessels plying the Red Sea route past Yemen are advised to be on high alert and to report any suspicious approaches. It is also recommended to use armed guards in the area to ensure the safety of crew and cargo.
This is the third attack reported this month in the Indian Ocean High Risk Area, highlighting the need for constant vigilance and security measures. We urge all vessel owners and operators to take this matter seriously and to prioritize the safety and security of their crew and vessels.
As the risks are still very high in the Indian Ocean High-Risk Area, we would like to assist you and provide you with the appropriate safety measures, as these recent attacks indicate that the importance is significant. And that security during a possible attack ensures that it is handled properly.
Please contact us so that we can provide you with a suitable and tailor-made proposal.
Together, we will ensure safety at sea!